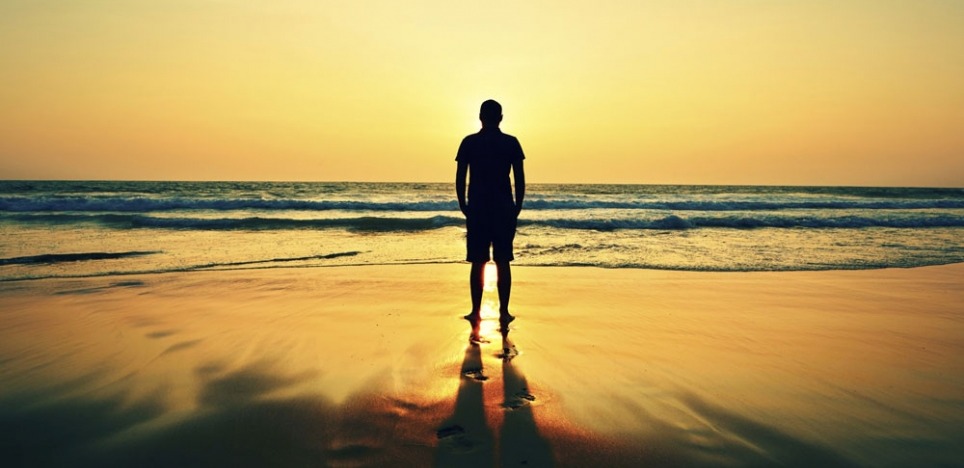 Solitude is a scientific concept for awakening your spirit !
Don't worry if you have been left lonely. Cause solitude is a scientific concept for awakening your spirit. Its an opportunity to establish oneness with God… 
Its a scientific method, a spiritual experiment !! 'Solitude is the scientific method of human spirit.' With solitude, you can experience oneness with the world. Solitude is the second name for –  world, mountains, rivers, sun, moon, planets… All are alone yet surrounded and connected. Whoever is alone is not actually lonely, he is connected with the world … with memories, with loved ones, with dreams, with expectations, with aspirations.
We all have a unique and latent spiritual power within us that grows in solitude. The feeling of being with God rises when you are alone. One cannot describe the bliss of solitude fully. The feeling of spiritual awareness deepens in solitude. While sitting alone, revive childhood memories, life incidents and learn from them. Keep aside the slavery of mobile phones, computer etc for two to three hours a day – establish a connection with yourself.
Loose yourself in those important memories of your life, conversations with important people, remember the moments of congruence with them and animate those moments with your imaginations. Develop your spirit and enjoy this creativity of yours. Make the philosophy of Bhagwadgita happen "Ekantvaso, laghubhojanado". Enjoy the "Know your solitude" and tread forth like a lion… with courage and fearlessness.
So come, be ready for solitude and celebrate it not with insipidity but with God, sweet memories and festivity.
– Narayan Sai "Ohmmo"